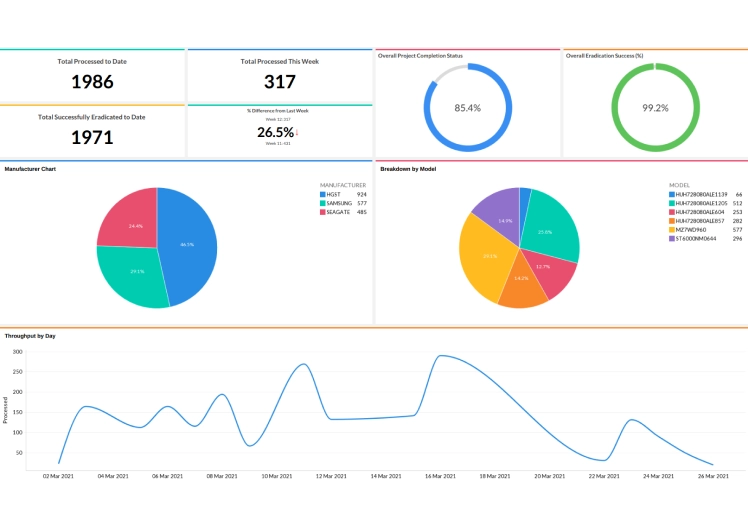 The Performance Data is Available. Put it to Use.
Make intelligent, data driven improvements to your process using the Verity ES Data Analytics Package.
Track & Monitor Performance
The Verity ES Data Analytics Package empowers you to collect and organize data on throughput, erasure success percentages, manufacturers, models, sizes, and so much more. Use this data to your benefit – evaluate process performance and make data-driven improvements.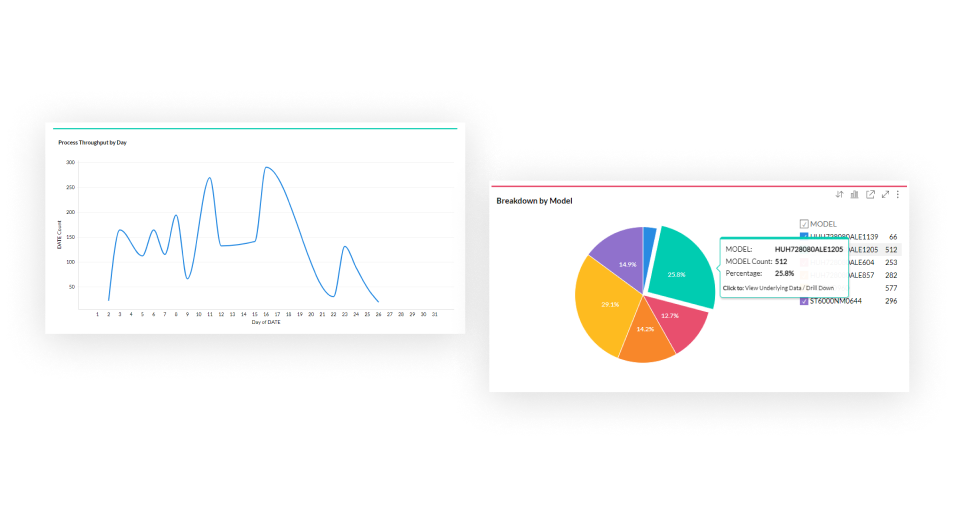 Measure What Matters to You
Dashboards are not one-size-fits-all. Leverage our standard dashboards or create dashboards specific to your unique needs. Track what you want to see in the format you want to see it. Not to mention, we can help you get it all set up.

As a customer of Verity ES, you get the support you need to set up the data uploads, as well as assistance with evaluation of the data. We're there with you every step of the way to help you monitor and improve your erasure process.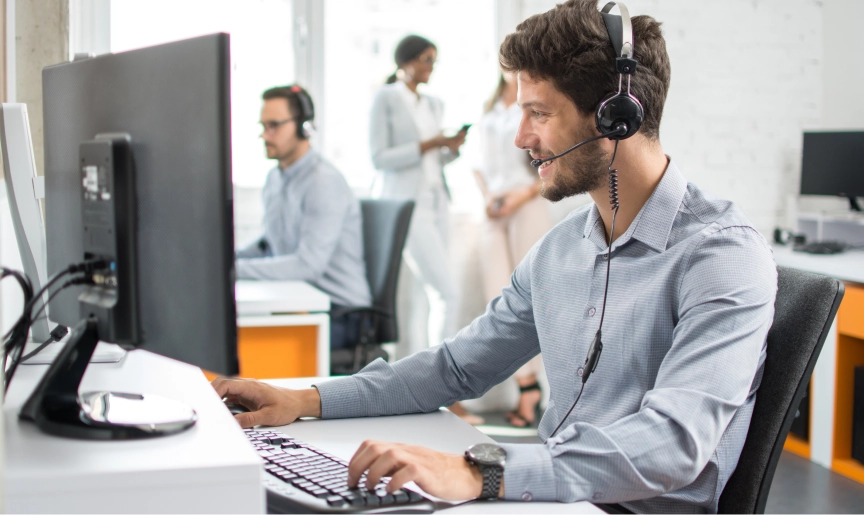 Verity ES software has all the functions you need and expect, and more. It's designed with patent pending intelligence to improve erasure speeds, drive higher process throughput, and obtain a higher rate of successful erasure. It even comes with a streamlined licensing process.
The next generation of erasure software. Verity ES.