A lot of usable data is produced during the process of erasing a hard disk or solid-state disk. Erasure speeds, overall time required, manufacturer, model, capacity, yield (percentage successfully erased) to name a few.
What could you possibly do with all of this data? A lot, actually.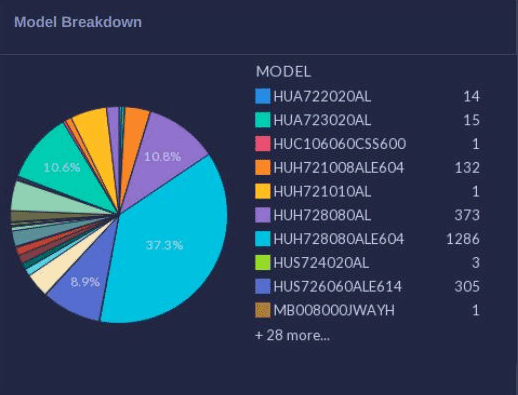 With Verity ES, you also get a truly adaptable analytics tool that takes all of this data and presents it to you in a manageable, easily tailored dashboard.
Here's just some of the things the analytics tool can empower you to do:
Measure operational performance by day, week, month.
Measure yield and compare it against previous time periods.
Compare erasure operational performance across locations.
Drill down to find troublesome disk types and models.

Download reports to show to management about operational performance and improvements.
The best part is that we set all of this up for you. You just tell us what you want to see and we build you a dashboard customized to your request. We also set up your erasure stations to seamlessly pass the data to the database running the dashboard.
It's your data. Put it to use.
See what's happening in your erasure process and make intelligent, data driven decisions based on real performance data.